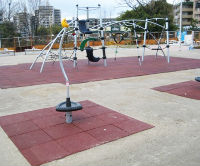 Miroad Rubber Industries Sdn. Bhd., is a Malaysia based company dedicated to become the market leader in recycled rubber industry. Since it was founded in early 2005, Miroad has been growing rapidly and products are marketed globally with quality and delivery assurance.
They are manufacturing experts; they mix, mould & transform recycled rubber granules into rubber tiles. They also produce Epdm Colored Granules that have been used widely from Playground Floorings to Running Tracks and as In-Fills for Artificial Grass Fields. Miroad also produce Pre-Colored SBR for the same application & Colored Rubber Mulch for Recreation purposes.
With such, Miroad has been providing us with all the rubber components, for all of your Cast In-Situ, Running Tracks, Artificial Grass In-Fills & Recreation project needs.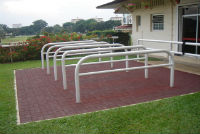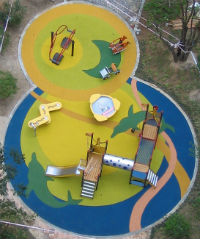 Click here to go to the official Miroad Rubber website